This column first appeared in The Nevada Appeal, February 19, 2003 while I was still working as a literacy specialist at an elementary school.
#teaching #readtoyourbabies #children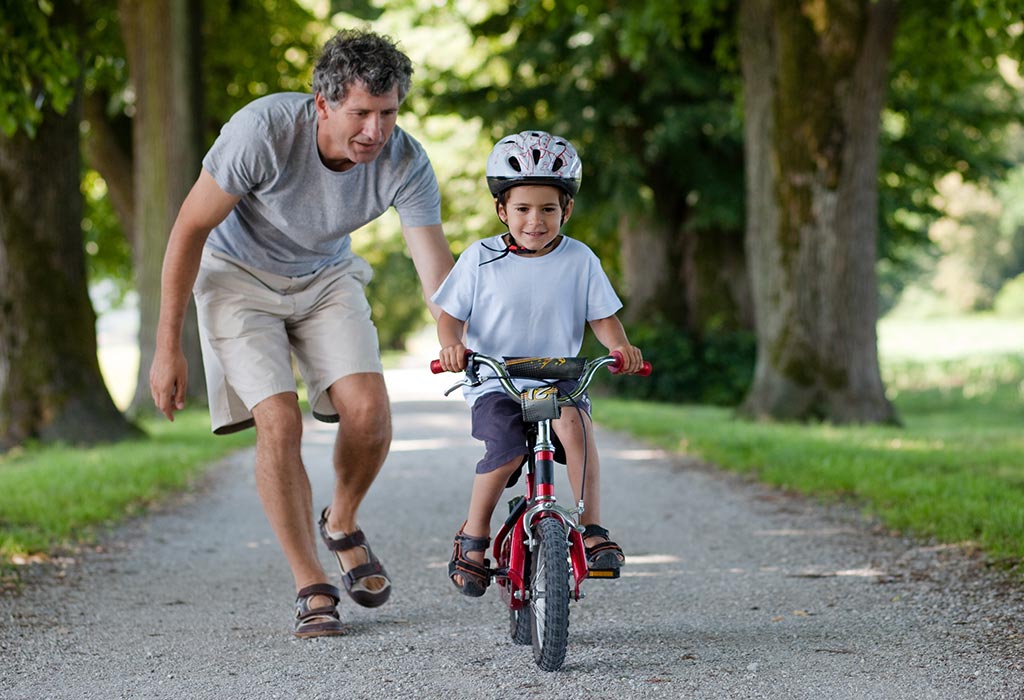 How is learning to read like learning to ride a bike? Recently my fellow literacy coaches and I pondered that question at a class on the importance of motivation in learning to read. I took lots of notes as my colleagues talked about what they know best: children and reading.
First, learning to read and learning to ride a bike can both be a little wobbly at first. You make mistakes; you lose your balance. You don't go very fast. You stop and start a lot. There is a certain level of physical readiness and integration of systems necessary—eyes and ears and other body parts must work together. You must pay attention to things like left and right, forward and backward, up and down. Many actions are going on at once and none of them is automatic yet. Not every child learns to ride a bike (or read a book) at the same age. Some learn as early as five, some at ten. Or later.
Training wheels are necessary. Having a grown-up there to catch you really helps. Training wheels for young readers are things like repetitive patterns, rhymes and pictures that support the text and carry meaning. Or someone whispering in your ear as you point to the words.
Riding and reading are also cultural. There are probably neighborhoods or families where bicycles (or books) are rare. Perhaps you only ride a bike (or read) at your grandma's house twice a year. If so, it may take you longer to learn. Consistent practice is important.
Nevertheless, one thing is for certain, when someone thinks it is time for you to ride a bike, he or she does not start out by giving you one piece at a time, a wheel, a seat, or flashcards naming the parts of the bike. They give you a whole bike and put your seat on the seat, your feet on the pedals, and your hands on the handlebars. And as you start off, they hold on to you, and give you little instructions and words of encouragement. Maybe they even give you a little push. Nevertheless, you are riding the bike. Likewise, beginning readers need to have their hands on books.
Understanding the physics of motion and balance is not critical to riding proficiently. After all, whether it's balancing on two little wheels or making those little squiggles on a page tell stories, the whole idea is pretty incredible. Some things you learn by feel. You take them on faith.
In both reading and riding, you learn the rules of the road. You slow down or speed up depending on the conditions of the road or the purposes for reading. You watch for traffic, stop signs, bumps in the road. When the going gets tough, you slow down and concentrate. Good readers watch for punctuation, bold print, illustrations, and captions.
Riding a bike and reading can take you places. They give you freedom to investigate new places and new ideas. Some of them are off the main highway; they might even be dangerous. We all take a wrong turn now and then. We stop, look around and start again.
Furthermore, there is a wide range in our ability to, and our interest in, riding a bike. Most of us learn to ride a bike, but few of us ride like Lance Armstrong. We ride to the market or to work. Maybe we ride to be with friends. Some of us love the exertion of powering up a mountain trail and the thrill of roaring down the other side. Some of us only ride on level, paved streets. And some of us haven't ridden in years. Similarly, we choose to read what we enjoy or what we find useful.
But what keeps you practicing? What makes you try again, even after skinned knees and stitches? Perhaps it is because—if you were lucky—someone gave you a ride when you were little, maybe on a baby seat behind a bicycling parent. Or you've seen your older brothers or sisters pedaling like the wind, laughing. You want to be like the other kids, wheeling around, having fun, escaping boundaries, exploring the world. Yes, it's hard at first, but you keep at it. You know you can do this. The faster you go, the smoother the ride and the more pleasurable. It gets easier.
Finally, both reading and riding are best learned when you are young and once you've learned you never forget. Both stay with you forever.
So, how about a ride? Don't forget to bring the kids.